Int

erconnected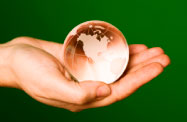 At INT Sourcing, we appreciate that sustainability is a journey of ongoing improvement and innovation. We are dedicated to continual improvement through our approach to manufacturing and quality product design.
We know that the factories we work with are part of our environmental footprint, so we are working with them to reclaim their materials that go into our final product assembly – further minimizing the manufacturing waste. These factories and suppliers are Forest Stewardship Council (FSC) certified, California Air Resource Bureau (CARB) clean air certified, and ISO 14001 environmental management systems certified. And we continually strive to find new and innovative ways to be the most environmentally conscious company we can be.
INT Sourcing Environmental Policy
INT Sourcing is committed to maintaining a healthy work environment for our employees and our partners, and to protecting the communities in which we operate. Through continuous improvement, we pledge to:
Conduct our operations in compliance with all applicable environmental laws and regulations as well as other standards
Review our established targets and objectives
Prevent pollution and minimize waste



NEW Product Line: Recycled Wood Wall Coverings
At INT Sourcing, we are proud to feature a brand new wall covering product line made from the recycled wood of old boats.